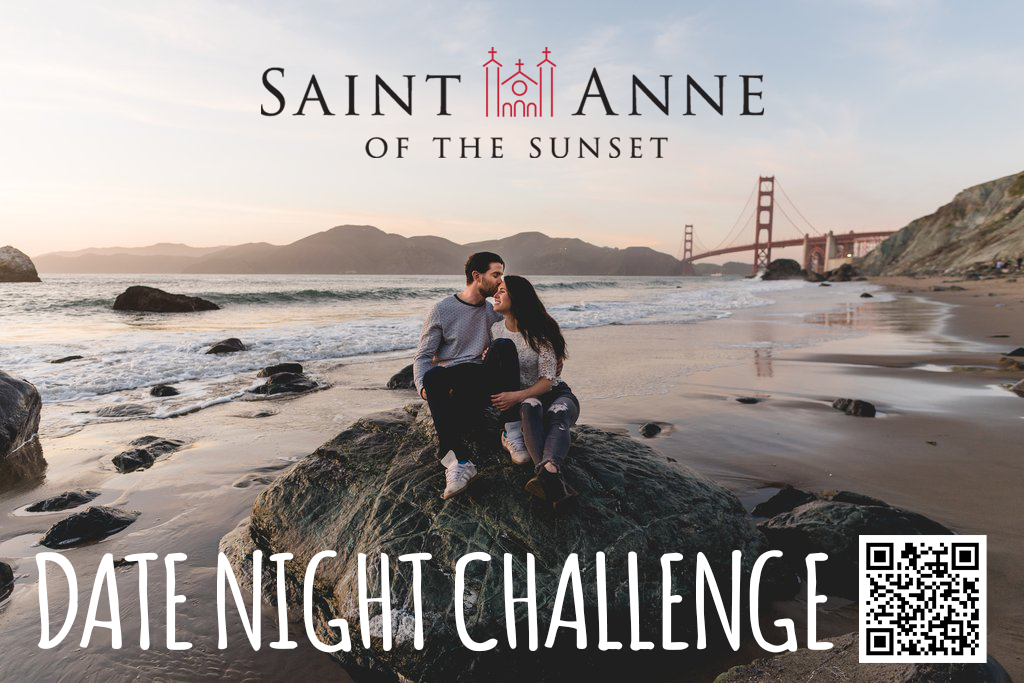 DATE NIGHT CHALLENGE
The core of the Church is the family and at the core of every family is a couple. All too often, we forget that person we fell in love with. Instead of taking them for granted, take them on a date.
Take part in the St. Anne Date Night Challenge. Your relationship will grow deeper, more fulfilling, and you can win prizes too.
MONTHLY PRIZE: Wine and chocolates basket*
GRAND PRIZE: Romantic dinner for two at Puerto 27 Restaurant in Pacifica.*
HOW IT WORKS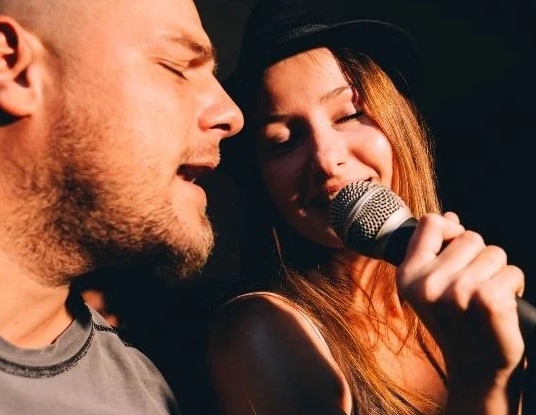 1. When you sign up, each month we'll email you two (2) Date Night ideas, curated from local events and restaurants. There will be options for all budgets and the freedom customize and have fun.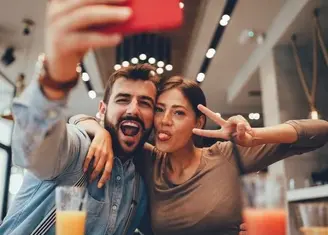 2. While on your date, take photos with your partner and post them on your Facebook or Instagram with the hashtag #stannedatenight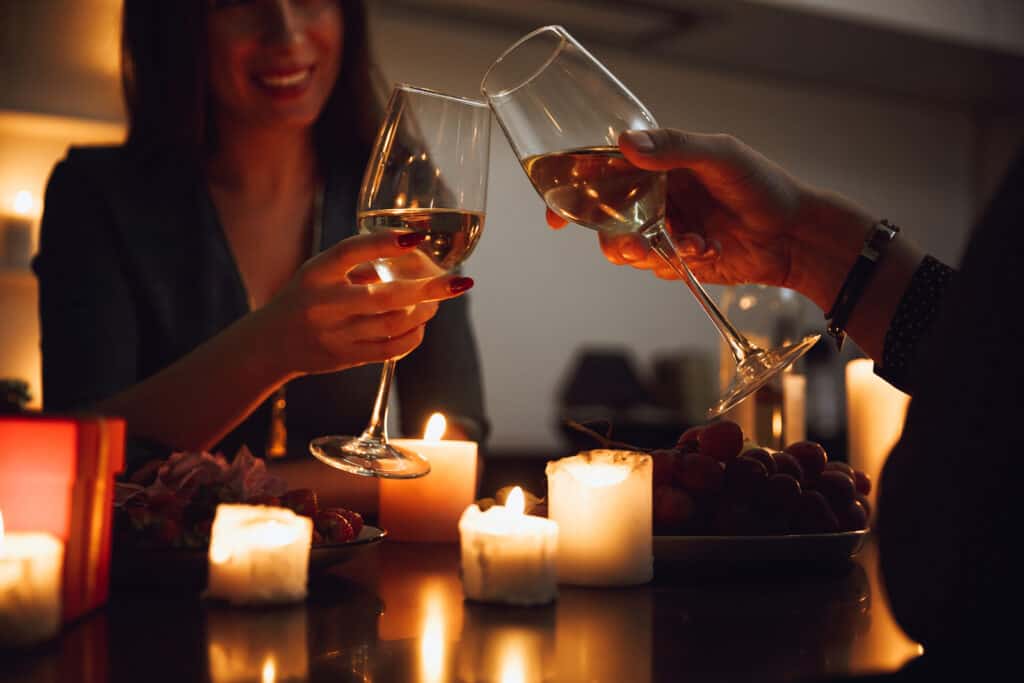 3. Email your photos back to us by end of each month, and you'll be entered into our Monthly Prize* drawing. You will also be entered in our quarterly Grand Prize* drawing this Fall.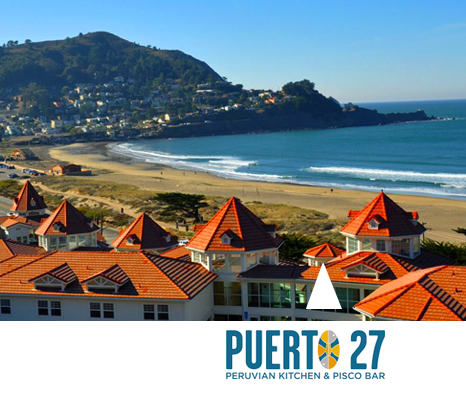 GRAND PRIZE: Romantic dinner for two at Puerto 27 Restaurant, Pacifica. Chef's exclusive Date Night Challenge 3-course menu, including appetizer, entré, and dessert ($200 value).
*Some restrictions apply. Void where prohibited. Monthly Prize winners under 21yrs old will receive an all chocolate prize in lieu of wine. Grand Prize: The prize includes: (1) a dinner for two (2) people at Puerto 27 Restaurant in Pacifica, from the available prix fixe menu, including the reservation. Restaurant service charges and sales taxes are included. The winner is responsible for gratuity, all other fees or added charges, including but not limited to spirits and beverages. All standard restaurant terms and conditions apply. The possibility exists for food items to come in contact with other food products. Due to these circumstances, the restaurant is unable to guarantee that any menu items can be completely free of allergens. Please inform restaurant of all allergies in advance. The estimated retail value of the Prize is $100. Any unused portion of the prize will be forfeited and cannot be redeemed for cash. Monthly contest entries must be received between the first to the last day of each month to qualify. Grand prize entries will be compiled from all monthly contest entries submitted by September 30, 2023. Grand prize drawing will be held after the 10am Sunday mass on October 1, 2023.
---
SPONSORED BY