St. Anne of the Sunset is a Catholic church, located in the Inner Sunset district of San Francisco, California, since 1904. Along with the priests, religious, staff and parishioners here, we would like to extend a very warm welcome to you.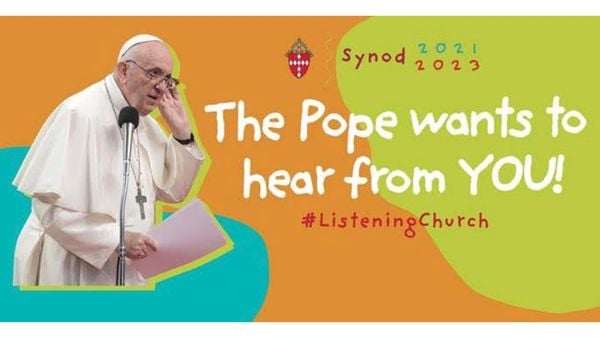 The Holy Father has convened a Synod and has asked the People of God to participate in the Synodal Process. All the baptized are invited to participate in this Synodal Process with the Disciple Maker Index Survey.
How can you participate? Take the Disciple Maker Index Survey, and please spread the word!
This 10-minute survey will provide valuable feedback from the faithful and use it to help bring people closer to Christ. Click here for More Information www.sfarch.org/synod.