The Mass
On September 10, 2023, at 10:00 a.m., at our church, St. Anne of the Sunset, the San Francisco Fire Department, the San Francisco Police Department, the San Francisco Sheriff's Department, and the Archdiocese of San Francisco presented the 75th Annual Police-Fire Mass.
The Celebrants
Archbishop Salvatore J. Cordileone was the principal celebrant, and was joined by concelebrators Fr. Michael Quinn, Fr. Patrick Summerhays, Fr. Andrew Spyrow, Fr. Thomas Martin, and our pastor, Fr. Daniel Nascimento.
The Tradition
The tradition of the Police-Fire Mass began as a way to  honor the firefighters who lost their lives in the 1946 Herbert Hotel Fire. The Mass now serves as an annual moment of reflection, appreciation, and unity, where the community beautifully comes together to honor all of San Francisco's first responders, the heroes who risk their lives daily for our safety.
Video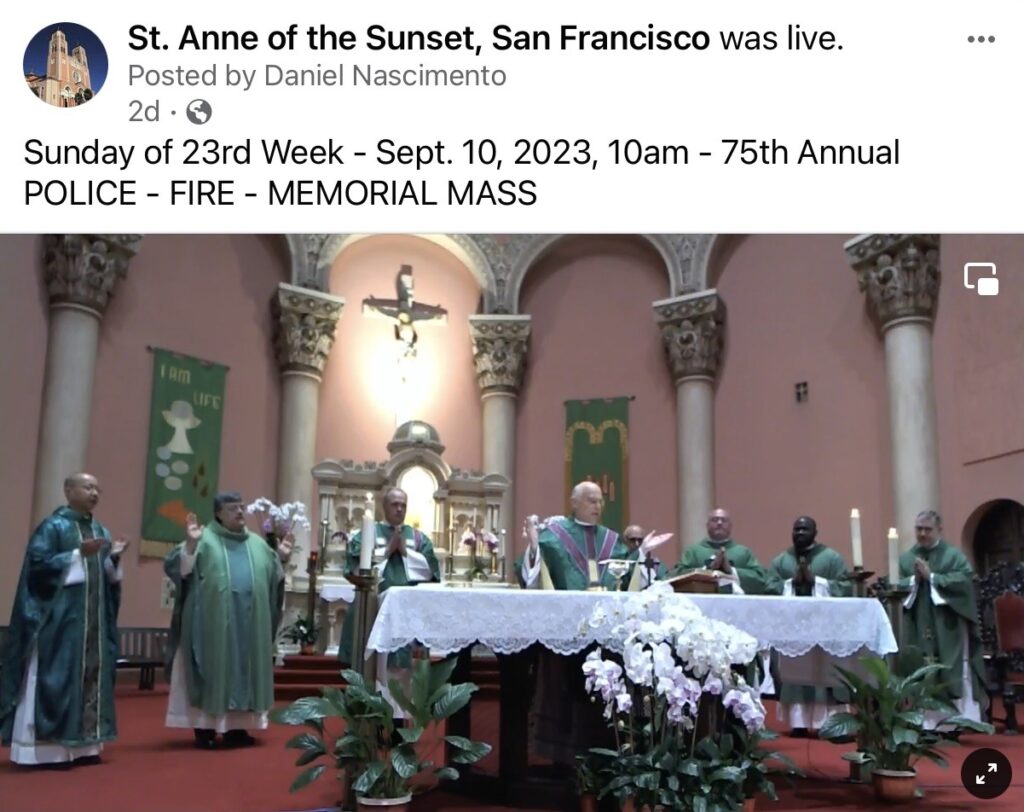 Photo Gallery (📷Dennis Callahan)